Greeting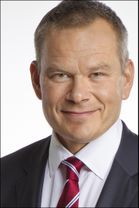 Dear sports friends,
International sports events are perfect examples of how doing sports together enables people to get to know one another better, to understand each other better. That is why I am especially happy to welcome around 250 young athletes between the ages of 11 and 14 from our partner cities Sfax, Sibiu, Northampton, Maribor, Poitiers and Eisenach to the 3rd Six Nations Camp from 12th to 19th of July, 2017, an international youth sports meeting in Marburg.
This year, the Six Nations Camp will challenge the athletes not only in a big football tournament but also in basketball and volleyball tournaments, swimming competitions and many other sporting events that showcase the diversity of sports.
Joint activities and excursions promote inter-personal exchange among the participants and alongside the sport activities, our young guests will get to know more about our young but rich-in-tradition university town. It is not only at the Georg-Gaßmann Stadium where one can indulge in sports; other kinds of sports like swimming and pedal boating, mini golf and indoor climbing will show the children and teenagers that Marburg is a city that offers many different possibilities to engage in when it comes to sports.
I look forward to welcoming our young guests and their companions in Marburg in July 2017.
  
And herewith, I wish you and yours a pleasant time in Marburg, a lot of fun at the games, as well as many new good experiences.
  
Yours truly,

 Dr. Thomas Spies