Bourbon Seas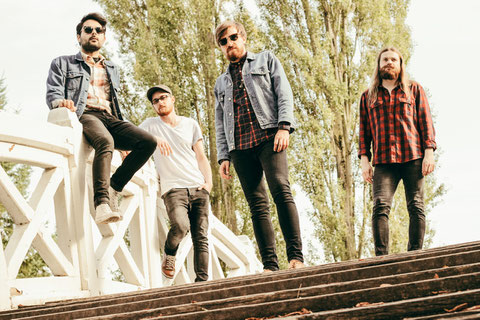 Drunkenness-like Indie rock, runtergeht like good whisky: This is the debut LP Ever Thus Gallant the Heidelberg BOURBON SEAS.
On this the quartet proves not only a good nose for good melodies, but gets with playful guitar reef and the powerful and winning Vocals of singer Chri to tell her quite own and rousing stories.
The tape with the admissions was supported by herbal rock-Koryphäe Eroc.
"How one Hybrid from a night of drinking and a kontemplativen forest walk", considers Indie-Blog The Postie and sums up with it the mood of the record.
 Eleven titles taken up in the test space shout after adventure and derailment, deplore ex-luck and long for reconciliation.
On her Voyage wander bourbon Seas against the golden-coloured dusk and insist it on winking, besides, over and over again at the structures of the pop in which her interpretation of rock'n'roll comes along.
In the web:
www.bourbonseas.de