Two Minutes Union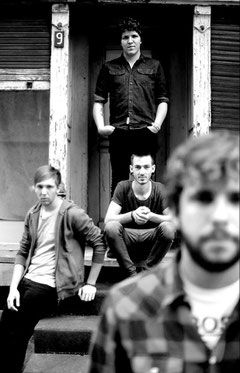 Band information
Two Minutes union has nothing with that a big German party close.
Rather they are 4 best friends who play together music.
Somewhere between alternative and emo punk. Somewhere between melancholy and
to an "Alleswirdgut" - feeling.
With more than 80 played concerts in Germany, Belgium and Switzerland, four Hessians could point where the frog has the locks.
Band biography
In 2012 founded they published in 2013 her first 5-track EP of name "Now You're Precisely A Ghost from which two single extractions originated which were played in each case in radio stations like YouFm or RadioFritz. In the same year the first vast 7 day Germany tour took place. In 2014 followed the second 10 day Germany tour. They already played together at some regional-regional and national festivals with name-like artists. In August, 2015 her new EP will appear probably in Splitformat with the volume "Burke". This becomes on the label "Whole Records" publish.
In the web:
facebook/TwoMinutesUnion