Maribor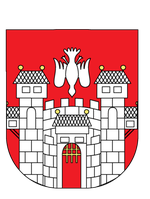 Country: Slovenia
Population: 116,769
History
A German tourist in the streets of Maribor might well be greeted by the sound of a hearty "Welcome". Before the First World War, this town was the Slovenian Marburg, whose population of 27,994 made it the second largest city of the country. At that time, it was the Duchy of Styria, a part of the Austro-Hungarian monarchy under Habsburg influence. Later annexed by the Kingdom of Serbs, Croats and Slovenes in 1941, the city became a cultural and industrial centre for the entire north of Slovenia and the socialist multinational state of Yugoslavia after 1945. The Slovenian Marburg has only had a been a university town since 1975. Today it is one of the three university cities in the Republic of Slovenia.
Attractions
Grapes and wine are distinctive tourist landmarks of the Slovenian Marburg nestled amidst the vineyards. The oldest grape-bearing vine in the world (more than 400 years) can be found still growing in the old town of Lent. The clatter of the wooden "Klopotec" windmills used as scarecrows in Slovenia echoes from the local mountains. A walk through the old part of town reveals a Romanesque-Gothic cathedral and a Renaissance town hall with its market square and plague column, along with many other attractions. Each year, the summertime Lent-Festival attracts hundreds of thousands of cultural enthusiasts to the city on the river Drava. In 2012, Maribor became the European Capital of Culture and its many cultural events put it at the forefront of European interest.
Economy
Trade and the textile, chemical and metal manufacturing industries have traditionally defined Maribor's economic structure. When Slovenia declared its independence from Yugoslavia in 1991, however, the newly formed republic lost its internal Yugoslavian market. It joined the European Union in 2004, and a few years later, not only did the euro come along, but also the opening of the borders to Italy, Austria and Hungary. A new industry is tourism, especially in the recreational areas of Pohorje in the south and in the hill country of the north.